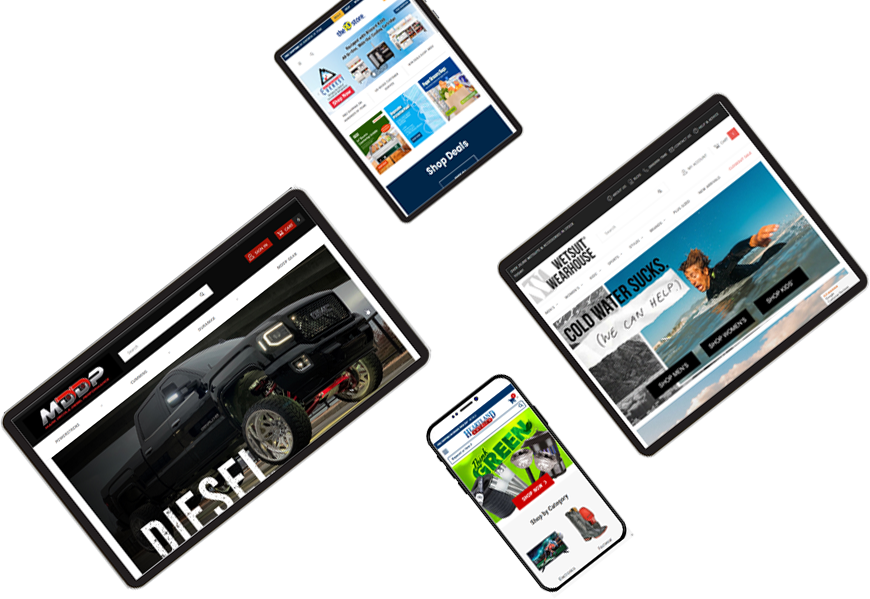 We help online business
do more
E-commerce
Websites
Wordpress
& Blogging
Digital
Marketing
Let's Work Together
We help entrepreneurs succeed with their online businesses. Whether you sell goods, services, or educate others through a blog, we can help you grow your business, review, and profitability.
E-Commerce Development
Do you need custom web design or programming for your e-commerce website? Let us help you achieve your vision.
Yes, Tell Me More!
Wordpress and Blogging
Does the technical side of blogging throw you for a loop? Let us help improve and optimize your Wordpress blog.
Yes, Help Me Out!
Digital Marketing
Need help growing your business? Book a consultation to help drive traffic, grow your email list, and maximize sales.
Yes, Let's Talk Further!
What Our Clients are Saying
We have been working with NetBlazon for years. They have been a huge part of our online success and growth. They have also stepped up to the challenge of integrating our website with some of our legacy systems. I don't think we would have been nearly as successful without their insights and help.

Larry C.

We've been working with Susan at NetBlazon for over 20 years and only have great things to say. Anything we throw at her she gets done, and gets done efficiently and effectively. I highly recommend her to any e-commerce manager looking for a great programmer.

Kevin L.

Ecommerce Website

We couldn't be happier with the success of your team. We've had numerous teams in before, but you were able to actually get the work done … thanks for all your hard work.

Debbie D.

Fortune 500

I really appreciate the professionalism and eye for detail that NetBlazon shows and I WILL be sending more work their way!

Dan L.

Blogger
Latest Posts from the Blog